That's right, just as September hit, Whistler gets its first dump of snow this season! While we don't think this is too indicative of whats to come, its good news none the less. Lets get the scoop on what this all means for Whistler, BC
SNOW SNOW SNOW
Great news for those skiers and snowboarders for sure. On September 2nd, Whistler Blackcomb Mountain woke up to a pleasant surprise. This photo taken from the top of the Mountain on Friday morning.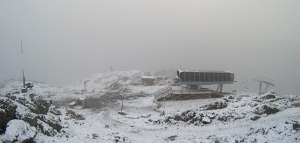 This marks the start of the Winter season for sure as temps are hovering around the 12 degree marks in the Village, and dropping to 1 at the peak. Although not a lot of snow, 5 or so centimeters, this seems to be the result of a low pressure systems that moved in. Meteorologists say that this system is moving back towards Alberta, so don't expect any more snow this weekend. The photo below is the run "7th Heaven".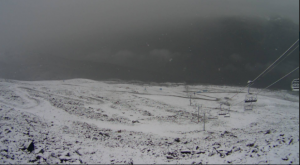 Stop and Store Whistler is your place to store your summer bikes hiking and camping gear.  Located in Function Junction, its a great place to drop your skis and snowboards off after a long day on the slopes. No need to dirty the house up. Contact Us today!